Business cards are often taken for granted and not appreciated for the important task they have, to introduce the owner of that card to a new business connection.
A somewhat catching trend is for quirky, unconventional business cards. Some trends are cards that serve a second purpose, or are a different shape. This article on Mashable provides some extreme examples.
At Sunrise we do both the conventional and the quirky, and we think our new Beefy cards can be customized to lean more one way or the other, while still being a memorable piece. The Beefy Card line consists of the Standard Beefy (32pt) cards which are more than three times the thickness of conventional business cards, slightly thicker than a credit card, and the Extreme Beefy (48pt) cards which are the approximate thickness of a dime.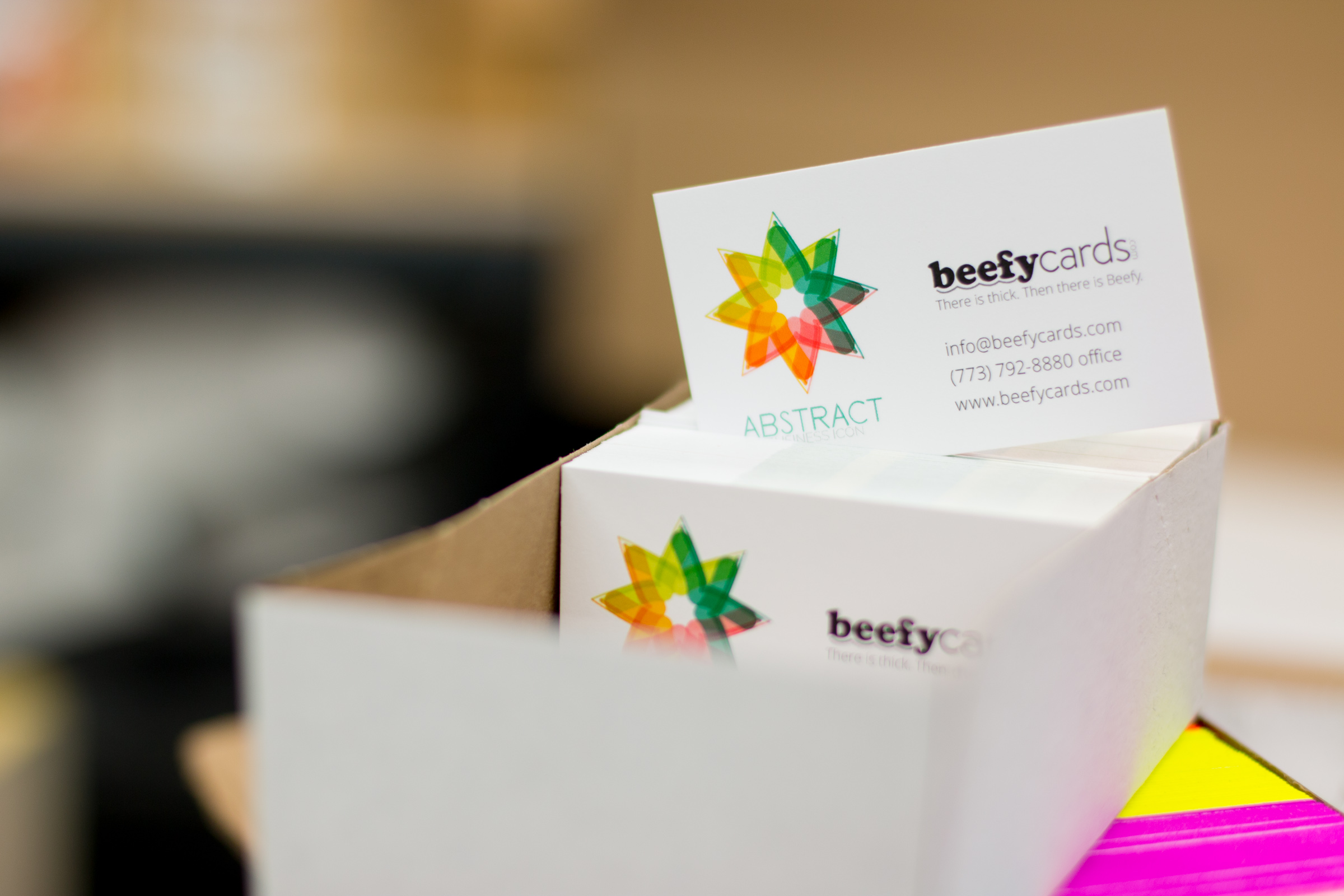 There are definitely other thick business cards out there, but ours are pretty thick, (hence the "Beefy" name). We even created this  little video because showing is definitely better than telling:
While the ultra thick business card is pretty unconventional, Sunrise can take it a notch up from there. We also offer painted edges. Beefy cards are a great vehicle for this technique with their ultra thick core. We currently are offering basic black for a simple, sophisticated use of the feature, as well as a variety of bold colors to really add some pop!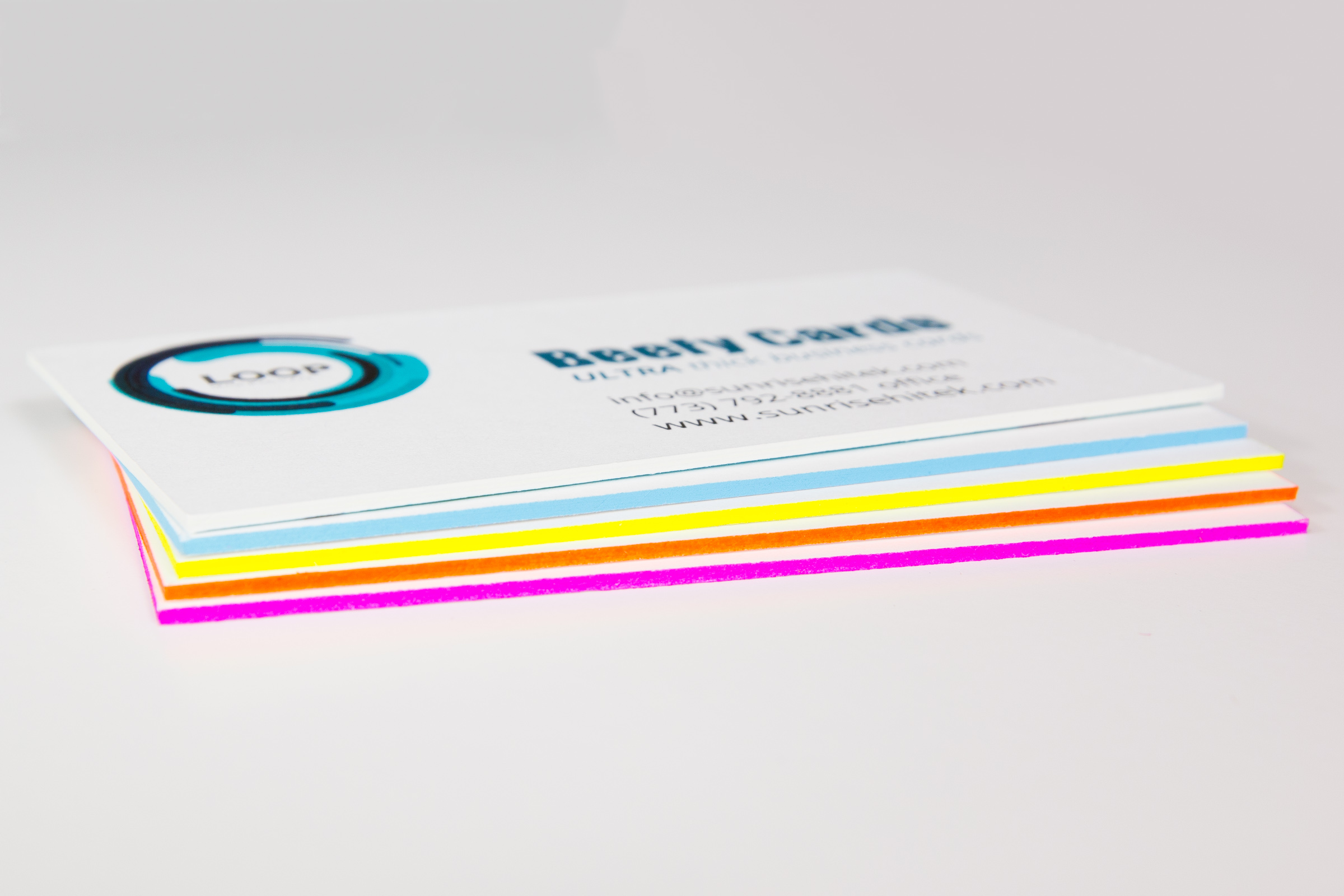 Of course we love to chat with you, but you can shop, upload, and order with ease at: beefycards.com