Here at Sunrise Hitek we have been producing professional quality canvas prints for a long time. We offer two ways to have them wrapped, gallery wrap and museum wrap.
Here is a print ready to be wrapped: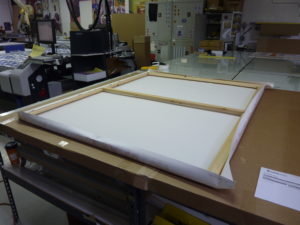 Putting photos on canvas is an effective way to expand the potential of pictures beyond conventional photo prints. Canvas on frame turn photos into decorative wall art for residential and commercial spaces with little additional effort. Professional artists and photographers have used canvas to display and showcase their work for ages, but thanks to Sunrise's advanced digital printing process, their use is no longer limited to professionals.
The first style of wrapping is gallery-wrapping. Gallery-wrapped canvas is an excellent way to preserve wedding photos, family portraits, and other pictures and art and artwork for a lifetime and protect them from weathering, tearing and fading. In a gallery-wrap, the image extends beyond the front display area and wraps around the side-edge of the frame.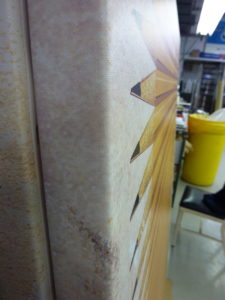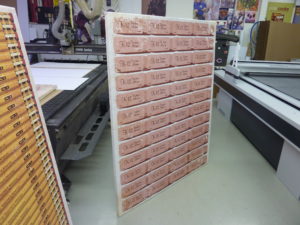 The second way to wrap is a museum wrap. In a museum wrap the image is on the front display area only and the side-edge of the frame can be any solid color, usually black or white. This looks more like a traditional framed picture, hence the name museum wrap.